So you've followed my advice on starting a business and you've also managed to successfully create a plan for your business? That's beyond amazing and I want to congratulate you for taking the first few steps to reaching your dreams! It wasn't that difficult at all, was it? Before we go on and I give you more advice on how to grow your business, now is the time for me to remind those of you who are new to our blog to check out previous articles on the topic of business. (Don't mind me, I have to promote myself too, right?) With that out of the way, I wanted to dedicate today's article to a huge tool in business growth – Instagram.
You might be wondering: How it is that you can use Instagram in order to grow your business, or, you might wonder why you would rely on Instagram to do that for you when it's just an app for sharing photos. However, there's so much more when it comes to this app! It's one of the best apps you can actually use for advertising, and today, I wanted to give you some tips on how to advertise your business successfully, from one entrepreneur to another!
Tip 1: Create a business account!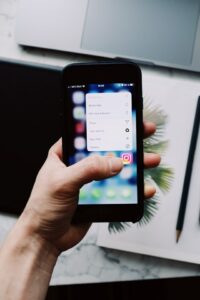 Change your account from a personal to a business account. You don't have to create an account from scratch – you can simply change the one you already have, as it's really easy and there are multiple follow-through videos that will help you in doing that.
The reason why this is a good place to start when you're interested in advertising on Instagram is because this type of an account gives you insights on your content. That means that you will be able to see how your potential buyers interact with your content, if your posts are visible at all, whether or not your content is liked or not, etc.
With this information on hand, all you need to do is get organized and start working on your content (or interaction) with other users!
Tip 2: Rely on your insights to find your target audience!
When you change your account into a business account, you will be able to see what kind of an audience is your current audience: you will get an insight into the age and sex of your audience. If this doesn't match with your desired target audience, it's time to switch up your content in order that it actually reaches the people you want it to reach!
Tip 3: Start posting at the "prime time"!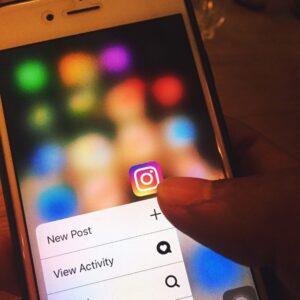 This is the part of this process when you need to take some time to study the Instagram algorithm. Namely, Instagram favors a certain posting schedule that depends on the country you live in.
Weird, I know, but trust me, once you crack the code, the likes and comments start increasing!
For me, for instance, my Instagram prime time is Monday 5pm, Thursday 6pm and Saturday 3pm. That means that when I post at the said time, my content is visible to more people and I get more traffic from it.
The same posting time will maybe not work out for you, but feel free to try it out!
Tip 4: Make your content visually appealing.
Instagram is primarily a visual app. An app that is used for sharing videos and photos. With that knowledge, all you have to do is find a good background and promote your business in an appealing way!